Belum Try Belum Tau Kit consists of 1 Premium, 1 Basic and 1 Facial Cleansing.
Facial Cleansing Wipes
Wipe Size: 20cm x 15cm
Per Pack: 20's
Type: Wet
Material: 100% Viscose Rayon

Premium Face Towel
Size: 20cm x 20cm
Per Box: 80's
Type: Dry
Material: 100% Viscose
Basic Face Towel
Size: 20cm x 20cm
Per Pack: 50's
Type: Dry
Material: 100% Synthetic Cotton

Why is Beautine Special?
Beautine Premium Facial Towels are made from 100% Vicose, a non-woven skin pampering cotton fabric. It's thick and high water absorbency, perfect for wiping face after facial cleansing. Possess high tear-resistance and will not leave lint residue on the face. Premium towels are embossed with Bauhinia flower for a better cleansing purposes. The box packaging is suitable for frequent daily usage.
Beautine Beauty Towel is made of a soft synthetic fabric which is a smooth and kind to skin material. It has strong ability in absorbing any kind of liquids, tear-resistance and it is textured to be gentle to skin. Its durability will not leave lint residue on face. Basic towels are designed in pack for travel convenience.
Beautine Facial Cleansing Wipes is formulated using gentle ingredients that are suitable for all types of skin, contains no parabens and harsh chemicals, thus, you don't have to worry of using it daily. Your skin deserves the best of ingredients. These pre-moistened wipes are infused with cleansing and soothing agent, that is effective in impurifying, refresh and protect the skin with just one wipe. Consists:
> Micellar Water : The wipes consist of PEG-6 Caprylic/Capric Glycerides and Poloxamer 184, both are good and effective cleansing agents that is also mild on the skin and the eyes.
> Cucumber Extract : Cucumis Sativus Extract (cucumber extract) is the soothing agent which help to soothe the skin after a long day makeup. It is a non-irritating plant extract that's known for it's soothing and emollient properties.
> Pro Vitamin B5 : Your skin get nourished instantly with these wipes because it consists of Panthenol, which is also known as Pro-Vitamin B5 that keeps skin healthy and moisture. Panthenol is commonly used, a nice to have ingredient in skincare. It has skin protecting abilities and can help the skin to attract water then hold onto it.
>100% Biodegradable Wipes : The wipes are made from sustainably sourced plant fibers. It's biodegradable and will not stick around in landfills.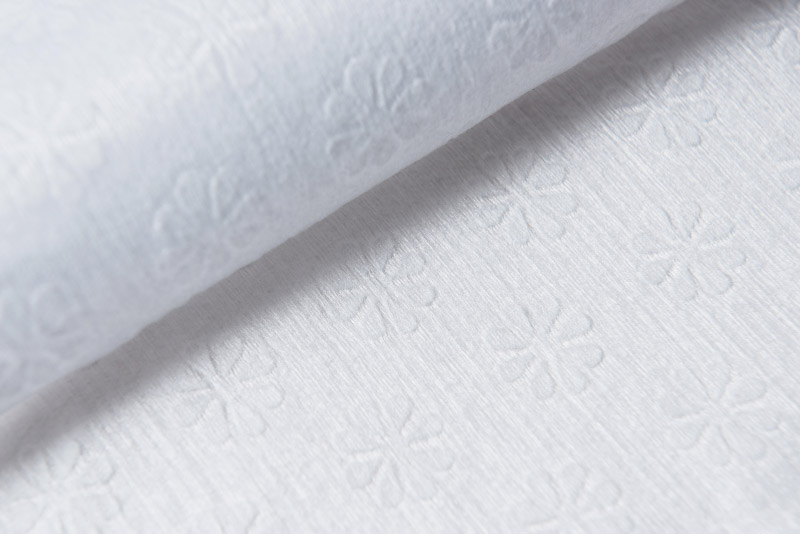 Premium Face Towel Texture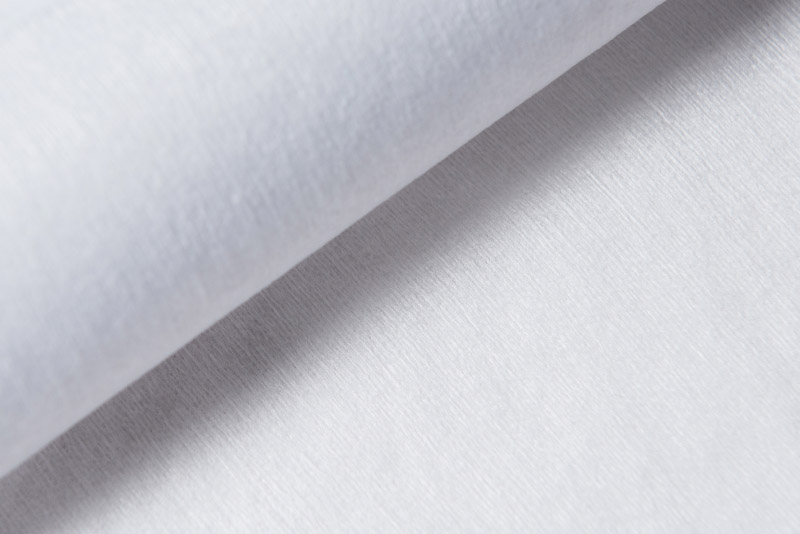 Basic Face Towel Texture

Our Concept
Beautine initiated this product in Malaysia is to promote the usage of this disposable towel in facial hygiene practices, for a better hygiene awareness in the current trends. Because we believe this is the simplest fact for a flawless skin.
THE MOST HYGIENE FACIAL PRODUCT
Beautine's concept is to bring the most convenient hygiene products for skin-pampering souls out there. Every new piece of facial towel bring the least harm to your skin.
YOU WILL NEVER KNOW HOW DIRTY A TOWEL CAN BE
Every usage of towels meaning transferring skin bacteria to the towel, where towel is the perfect place for germs to grow because it is damp, warm and absorbent.
REPLACEMENT OF HOME TOWEL
Keeping towel 100% germ free seems impossible but we can use a substitution product -- disposable facial towel to minimize the harms to the skin.
BEAUTINE IS SUITABLE FOR SENSITIVE SKIN TOO
Beautine Towel is made with no brighteners, no fragrance, it is safe to use even for babies and sensitive skin.
YOUR BEST SKIN CARE COMPANION
A clean and germ-free face allows the best absorption of your delicate skin care into your face for its best effect.


Difference between Beautine Basic vs Beautine Premium




50 sheets/pack
Plain design
Simple packaging for travel use
100% Synthetic Fabric
Good water absorbency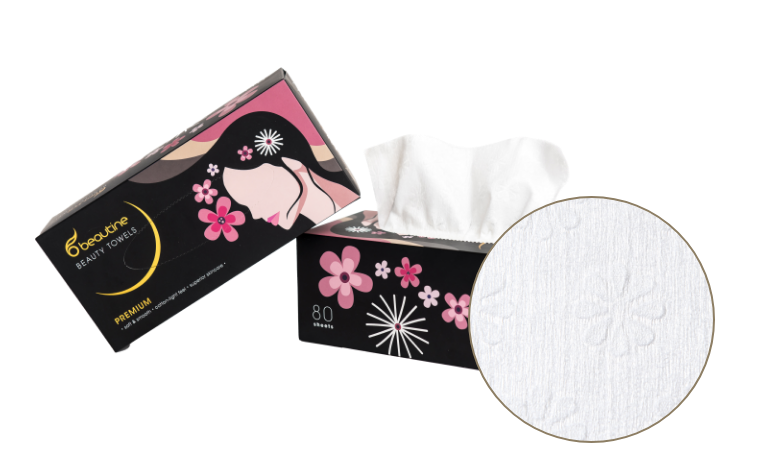 80 sheets/box
Embossed with Bauhinia flower pattern
Suitable for frequent daily usage
Richer cotton fabric for better cleaning
Stronger water absorbency




Why use Beautine instead of a towel?


Facial cleansing and toning are very important parts of skincare. Using the same towel that was used to wipe the face or body before will undo all the earlier cleansing effort as particles from the previous towel will be transferred onto freshly cleansed facial skin.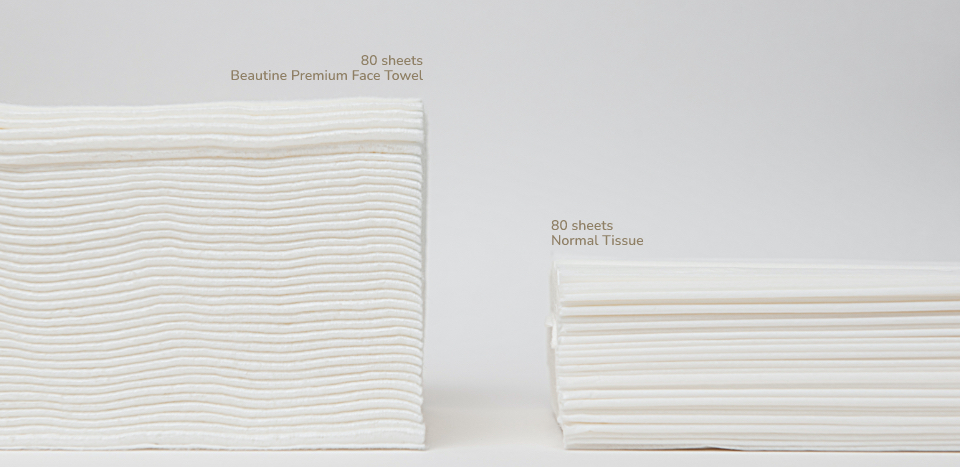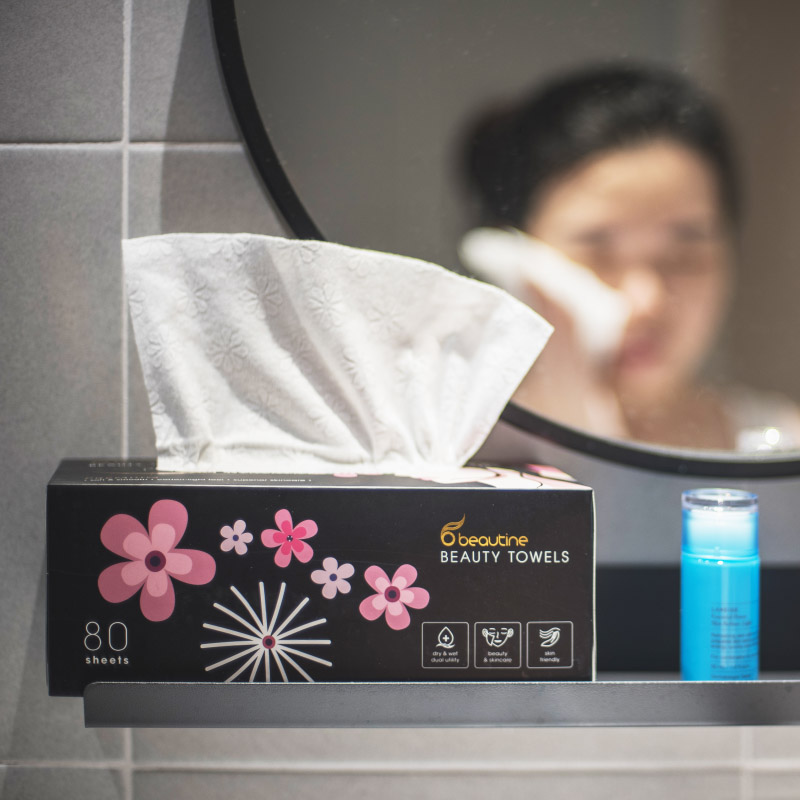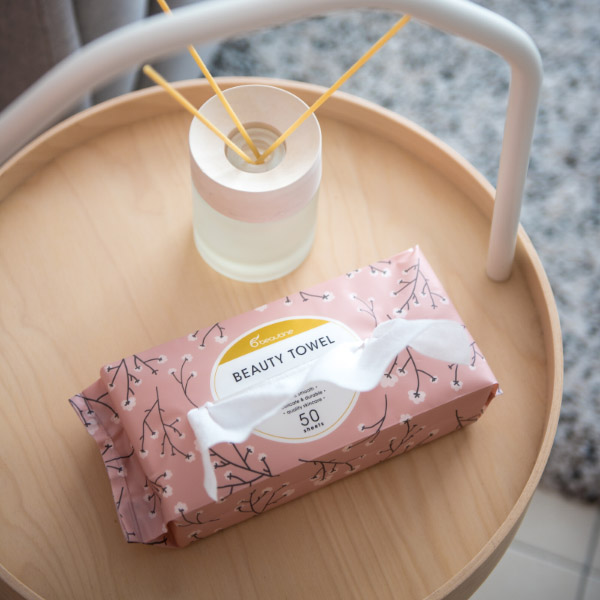 Beautine facial towels will ensure your spotlessly cleansed facial skin remains clean, fresh, and glowing!
Dry facial wipes are highly recommended by dermatologists and aestheticians to maintain smooth and healthy skin after the facial cleansing and toning routine.


Tips!
We advised to use Beautine Towel only once on face after washing your face and wipe it with our towel, but we have the concern of wastage by using only once.
You might think it is unsustainable of using it, but here, I can teach you how to fully utilize this disposable facial towel and it is not only for facial cleansing.
1. Toner mask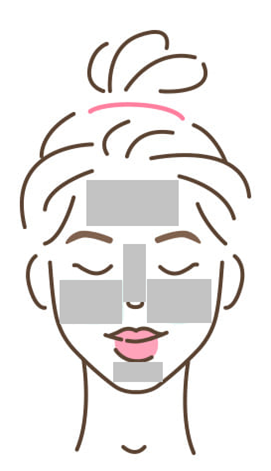 Toner Mask is simply a method that allows you dip and soak our Beautine towel (smaller pieces) into your favorite toner or essence or even both, then stick them on your cheeks, forehead, nose and chin, leave them like a mask for three to five minutes.
It is one of the easiest ways to hydrate, calm and balance skin in less than five minutes, instead of applying seven layers of skincare products.
2. Second use




A lot of customers feedbacked, throwing the sheets after one use, so they started to wash them and Re-use on other things such as wiping the wardrobe, dressing table, mirror, sink and so on.
But please be reminded, do not use it again on face.


Can Beautine be used for other purposes?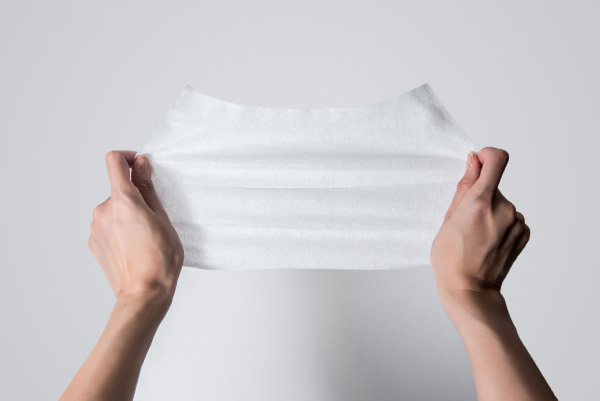 Other than its primary use as a dry facial wipe, Beautine can also be used for the following:
Remove makeup - use it with remover to slip off the makeup easily

Clean excess oil on the face – blot excess oil on nose, forehead, and cheeks.

Intimate care – after washing, use it to keep the intimate area dry.

Mother and baby hygiene care – use it to dry baby's sensitive skin, and mum's nipples before and after breastfeeding.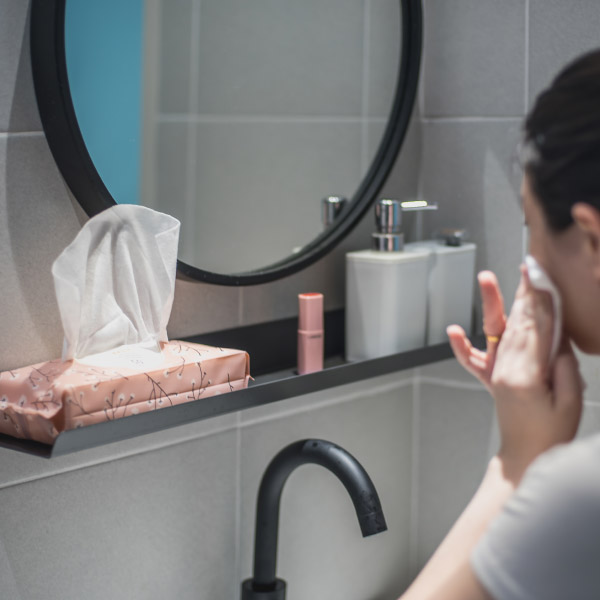 Beautine facial towels will ensure your spotlessly cleansed facial skin remains clean, fresh, and glowing!
Dry facial wipes are highly recommended by dermatologists and aestheticians to maintain smooth and healthy skin after the facial cleansing and toning routine.


Product of Malaysia
Yes, Beautine is a product of Malaysia. We are proud to be a local manufacturer in Penang. We launched in the year 2020 and it has gotten a lot of good feedback on using our towels, and they love our towels! Our factory is located in Penang and has GMP certification. We have over 15 years of producing wipes and disposable product, with highly trusted quality. We are currently collaborating with Malaysia biggest skin specialist too.